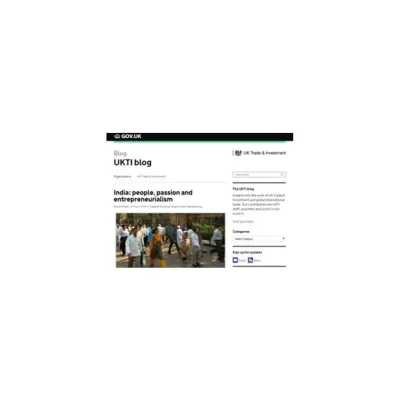 The UK trade & Investment department recently asked SmrutiSriram, our CEO, to contribute a piece to their blog on doing business in India. Given our company's fifteen year track record of working with Indian suppliers, business partners and (most importantly) people, we are well placed to offer advice to other companies looking to expand into this vast, vibrant and enigmatic country. Click here to read more about the opportunities to be had in one of the world's fastest growing economies!
UKTI is a non-ministerial government department which works with UK based businesses to help them achieve success in international markets, and encourages and supports overseas companies considering the UK as the best place to expand their business.
Read full article here.